Morley F1 Carbon (1996)

Though Jim was still designing helicopters the general running of the company had been taken over by bud Bolton and so the company name was changed slightly from "MH Ltd" to "MH design".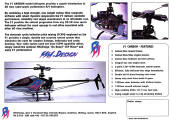 Brochure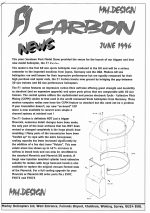 MH news 1996 for F1 Carbon release
Based on the Maverick but to a much higher specification for 60 size engines with top cone starting.
  F1-60 Carbon Fastener identification
As you can see from the above photo's, for those without computer radios it was possible to buy a bespoke CCP mixer.  Check out the receipt and you can see in 1999 that the price for this mixer was £40 however, look at the gyro price............ £68.
F1 Kit review - Review by Dave Parnham for W3MH in 1996 (taken from an apparent dead site).
F1 Clockwise addendum - For reversing the main rotor direction



 
Photos from the Busy bee flying club web site.  www.busybeemfk.se/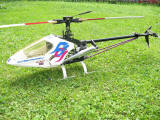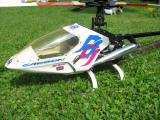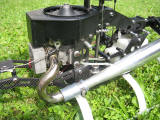 Morley F1 Carbon 46 (1997)
Modified to be slightly smaller and suitable for 46 size engines for those not wanting a full 60 model; utilised the more modern 'hex' drive top start