Garbo Zenith (1980)
The Zenith was a reproduction of the Schlüter Heli-Baby made under license in Italy and introduced early 1980 being marketed by Robbe and sold by Ripmax in the UK.  Whilst the machine was a direct copy, for marketing purposes changes had to be made so that it DID NOT look exactly like the Heli-Baby; as a result it came with a completely different 'non-scale' canopy and the body was coloured black.  Because Garbo did not have to finance the overheads of development and new tooling they could provide the machine at a much cheaper price and as can be seen, the advertised price of a Zenith was £90 whereas the Heli-Baby was £122. The swashplate of the original Heli-Baby had proved to be a 'weak' item and so after the initial prototype batch, the opportunity was taken to provide a much heavier duty swashplate and in addition the tail boom assembly from this point on was then coloured Gold.
The following year (1981) it was then made available with a collective pitch head, which was also available as an upgrade for those with an earlier fixed pitch version.  However, unlike the Heli-baby II the Zenith incorporated the revised Bell/Hiller 'system 80' head as fitted to the later Schlüter Mini-Boy.  Again, check out the price of £113 compared to £155 for the basic collective head Heli-Baby plus the later version Zenith, both fixed and collective pitch came with the whole body coloured Gold.  Just shows how prices can be reduced when you DO NOT have to pay for the full development...!!!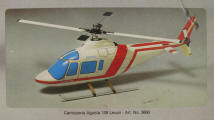 For those wanting a scale look a fuselage of the Westland Agusta 109 could be purchased as a 'hang on' body kit.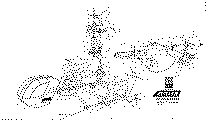 Exploded views for collective model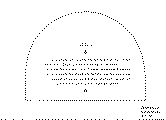 miscellaneous info  
Note that Ripmax, the UK importer, recommended the Enya 40XF or the H.P. 40 Gold cup engines for the Zenith plus fataba radio equipment; this was to be expected as Ripmax were the UK importer of all three products thus recommended...!!!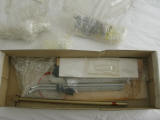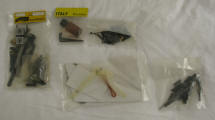 New collective kit box contents