RC Helicopter History - 1972
February 72

Germany at the Nürnberg Toy fair, Schuco-Hegi presents the modified Schlüter Cobra, Kavan presents on the Simprop stand the prototype JetRanger that was undergoing flying development with a view to being marketed later in the year.  Apart from the landing legs it was a very near scale model and development was still being undertaken in order to keep the scale 'Bell' head.  Similarly Du-Bro had finished development work on their 'torque reaction' helicopter which was being displayed on the Multiplex stand; it was ready for marketing but appears not yet to have been named.
The bottom two photo's show models from another company called Cupi-Model Technik with the Bell 47 appearing to be close to production level.
Toledo USA and Dieter demonstrates his Cobra's to a large enthusiastic audience enthralling a certain Walt Schoonard who unfortunately, unlike Hiroyuki Oki of the previous year, was not successful in persuading Dieter to sell his display model; he therefore had to wait many months for a kit which was to be imported by Aristo Craft (no details held).  
April 72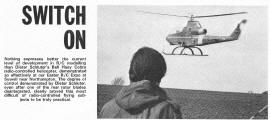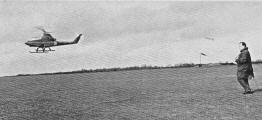 Sywell (Northants) 1972 - Magazine report from RCM&E.
UK Easter weekend of the 2nd and 3rd of April 72 and the first demonstration in the UK of Dieters RC Helicopter.  It was not to be without incident as a piece from the main rotor was thrown off hitting a tail rotor blade causing it to detached during a demonstration flight.  Despite limited control the model was returned to the ground but unfortunately the high wind tipped it over on landing breaking a main blade however, it had survived and after replacements , flew the following day.  The model was displayed on the Ripmax stand as they were UK importer for Schuco-Hegi and thus were promoting sale of the Cobra in kit form and rumour has it over 100 orders were taken???  Specifications of his display model stated the engine as a Veco 61 with Simprop Alpha 2007 radio gear.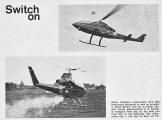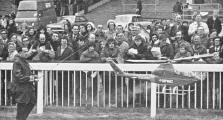 Kempton Park 1972 - Magazine report.
Esher & District MFC's exhibition and display was held over the weekend of the 22nd and 23rd of April.  This was the first year at Kempton Park racecourse whereby a large internal area was available for the exhibition and thus removed a lot of dependency on the weather (British weather being notoriously uncooperative).  The flying schedule at this event was a much more relaxed affair and allowed Dieter a lot more air time to display the Cobra to good effect.
May 72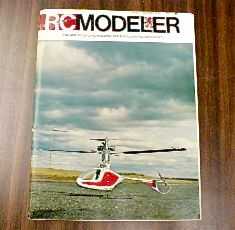 Dub-Ro introduces the first US designed and made RC helicopter kit the Whirlybird 505; based on the free-flight contra-rotating configuration and the prototype displayed in 1970.  Not the best of flying characteristics though flight principles meant that control of the tail was much easier than on a 'normal' helicopter.
Gene Rock with his OD helicopter the S.S.P. setting the first RC helicopter altitude record to 650ft (approximately 200 metre).  Gene had been developing helicopters in conjunction with John Burkam for many years and the SSP proved to be a 'mature' design.
July 72
Horace Hagan in the US Model Airplane News publishes an article called 'straight up' which details how to learn to fly a RC helicopter.
First RC helicopter competition in the USA was held at the Nationals in July 1972 and attracted 15 entries - Report here from American Aircraft Modeler. 
August 72
Gene Rock's S.S.P. helicopter presented in American Aircraft Modeler magazine as the first home build of a fully flight proven helicopter.
Illustrations of the prototype production Kavan JetRanger and its flight testing.  Interesting to note that the model still used the original Bell stabiliser concept and NOT the flybar control system as proved by Schlüter.  Development had progressed so that general flying was possible with this head design however, experience was to show that it was not yet capable of all flight envelopes the model was capable of.

First UK advert for the Schlüter Cobra
UK Nationals and Dieter successfully displays again with unconfirmed rumour that his helicopter also appeared on British TV ???
September 72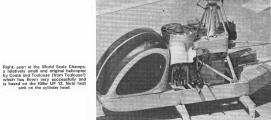 French own design by Coste and Toulouse; reputed to have flown well and the first heat sink head for helicopter use???

Horace Hagen and Schlüter Cobra. 
Long Island USA and the first official helicopter competition held in the USA by the Long Island Drone Society (LIDS).  Only three entries with the winner being Horace Hagen with his Cobra; no details held of the other two competitors.

First US review of the Dub-Ro Whirlybird 505 by Nate Rambo.
October 72
Frank Kavan and Bruno Gotfreid passed through the UK as part of a demonstration tour before moving on to the USA.  The original Bell stabiliser had bar end weights but this was found 'wanting' in control so as you can see the pre-production 'display' version changed to paddles.  However, these were not 'Hiller' operated and thus did not rotate but they did provide a measure of control above that available by only using simple weights.
November 72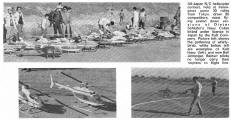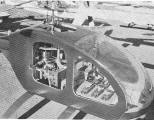 First all Japanese helicopter event.
Kalt helicopters with lots of Cobra's plus one with the newly released JetRanger body; one own design by Shohei Fujimaki and called "Guppy Mk1" with collective pitch control.  Interesting in that one pilot already had a flight recorder fitted to his helicopter for post flight analysis another first in a model though suspect the Lockheed machine of 1958 had something similar...???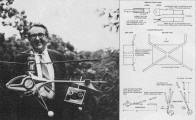 US Review of the Dub-Ro Whirlybird 505 with OS Wankel engine by Bob Beckman and Ed Sweeney; also details of the training legs.
December 72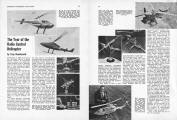 Article from the Engineering Exhibition Handbook.
Covered the up and coming 'new' RC helicopter scene and gave a quick historic précis of development to that date..
Every modellers secret Christmas wish for 1972
Introduced in 1972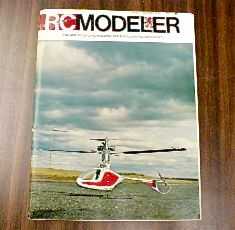 Dub-Ro Whirlybird 505  
Gene Rock S.S.P.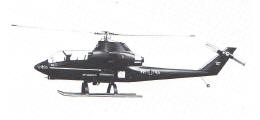 Schuco-Hegi Cobra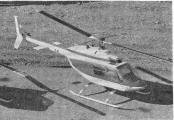 Kalt JetRanger   
Overview 72
So, the end of another year with a lot of promise for more commercial models but only Dub-Ro and Kalt actually making good but, of note is Gene Rock and his SSP helicopter; the first 'proven' home build design.  Competitions were also being held around the world spreading the helicopter 'word' however, in the UK developers were still slow to to 'step up' to the line.  1973 though was to change that.